What a deal! Thanks for the tip. I bought two.
If they ship 08s, Imma be sooooooo mad (that I didn't buy the max).
doh! I was going to pull the trigger too…
Damn…stuck in meetings. On another note however they have this: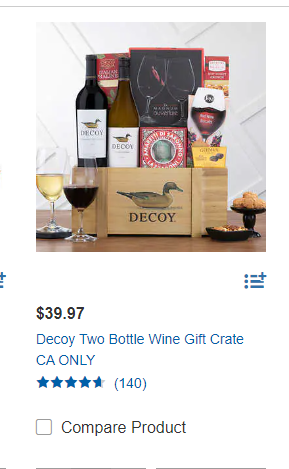 Two bottles of Decoy and 2 Riedel Overture glasses for $40 delivered.
I grabbed three, couldn't pass it up. It's selling for $290 at K&L.
Didn't have my wife's Costco card at work so thought I would just purchase a couple tonight…since it is only available to CA members didn't think it was a must get done deal…oh well. You guys are fast!!
Fargin' enablin' iceholes!
Thank you.
Mission Valley Costco in San Diego has 2012 Dom for $214.99.
Woooooooooooo!!! Received 3 x 12 DP. Lololol.

For real?? That…would be so amazing if you did, ha!
No joke. Should have gone all in on as many as they'd allow.
Wow, that's amazing!! One of the best Costco deals ever!! Congrats bud!
But now I have to buy three gifts.
2010 DP bottles got delivered to my box this am. Will go pick them up later
Going to have to run over there after lunch. Got me interested to see if they sent 12' too.
Ya not a fan of DP 10 at all. But damn for a chance at DP12 that changes things!
I just received 2012 as well!