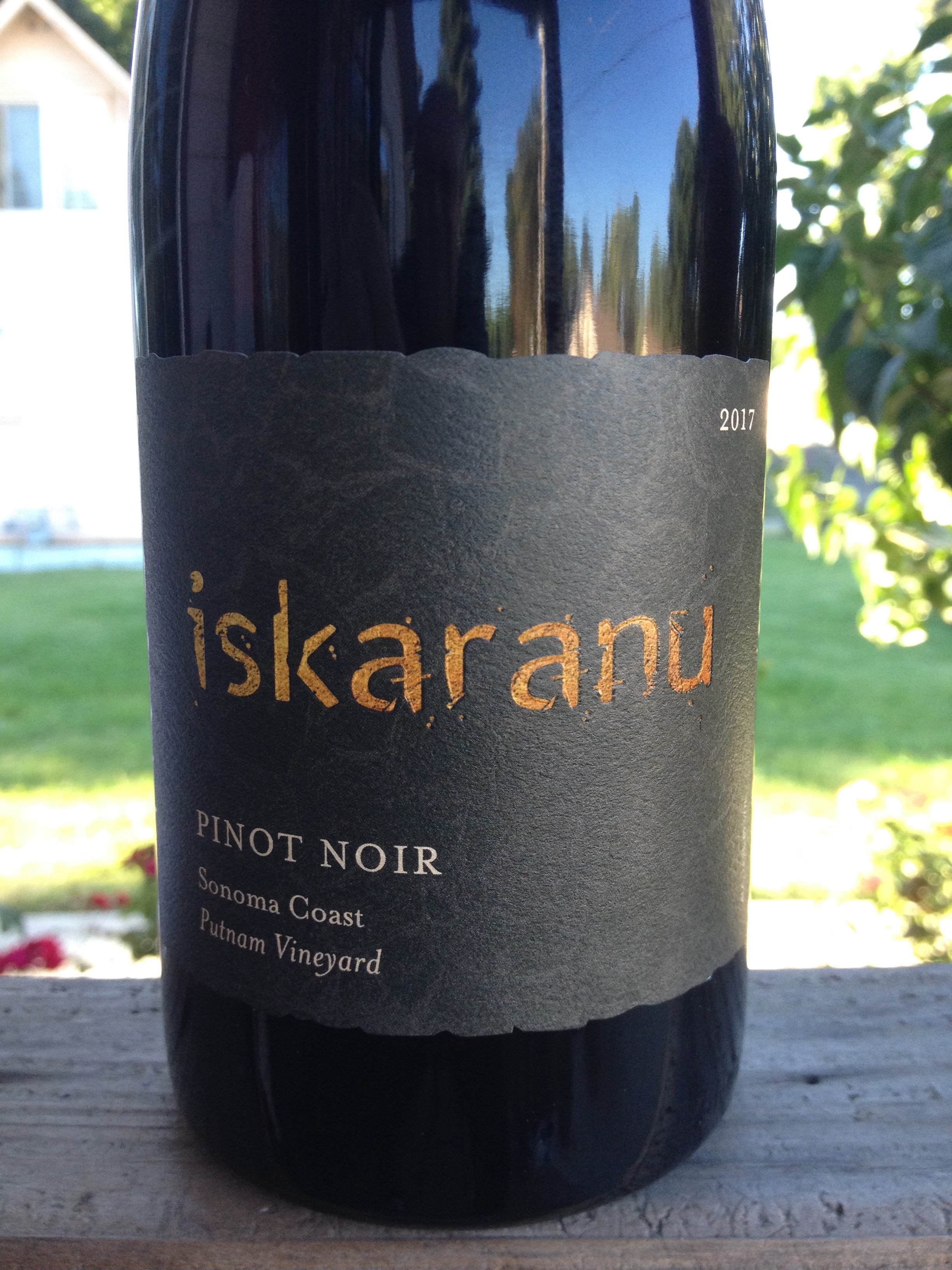 Hello Berserkers!
Rita and I are a husband and wife team bitten hard by the wine bug back in the mid '90s. Living in close proximity to Napa, Sonoma and Monterey Counties afforded us great visiting and learning opportunities on our wine world journey…both through frequent barrel tastings in cellars and caves, as well as learning from a number of revered vineyards and their owners and winemakers. Learning the impact of the entire soil-to-bottling chain on the final wine was an invaluable experience. I then took a wine job at Oakville Grocery where I founded a wine tasting group that is still functioning and going strong! I then spent several years learning from legendary winemakers Greg LaFollette and Bob Foley, who continued to be my mentors.
We're serious wine and food geeks who also happen to make wine - wine that we like at the table. We like Pinot Noir having a well defined flavors on red fruited scale followed by a long, clean finish that cleanses the palate and makes one want to take another sip.
Our focus is to produce single vineyard Pinot Noir wines expressing their site origins and in a style that is very food friendly and versatile, which Pinot Noir naturally is. We both cook, a lot, and experiment with wine and food matches at every opportunity, be it Pinot Noir or any other variety. It's a life long journey that delivers plenty of pleasure and education, along with an endless supply of "A-ha!" moments.
I work with the fruit in a minimalist, hands off way. Rita tells me this is the "lazy man's wine making" approach, but the least manipulative winemaking is hard work! Complemented by carefully picked cooperage on the elegant, less intrusive side of oak treatment - resulting in oak notes playing a supportive role, not a leading one. Less is more, in this case. Balance, balance, balance is what we love…
The Vineyards
Being very particular about quality and profiles of what we like to drink we spent a few years searching out specific fruit sources, and only then started making wine. Our inaugural 2017s are comprised of four Pinot Noir offerings, three from Russian River Valley and one from the West Sonoma Coast.
All of the Russian River Valley bottlings come from same vineyard, albeit different blocks and clones. We cannot disclose the vineyard name due to an NDA. However, the vineyard is located in RRV's Laguna Ridge area, adjoining the great Dehlinger and Kistler Vine Hill properties - featuring same Goldridge soil, drainage, row orientation and weather patterns. This vineyard allows us to create a classic set of Russian River Valley Pinot Noirs and the reason we decided to jump in when the opportunity presented itself.
The West Sonoma Coast bottling comes from Putnam Vineyard in Annapolis. This site is a very remote, rugged and beautiful place just 6 miles from the Pacific ocean. At a 600 feet of elevation, with cool breezes and ocean fog, the fruit develops throughout a very long and even ripening season. It is a hell of a drive to reach, and even more of a hell of a drive to bring fruit back to the winery. We're not complaining, especially when it all comes to fruition in the end.
Some tasting notes can be seen here: iskaranu TNs


Rita and Greg Piatigorski (winemaker)
(EES-KAH-RAH-NOO)
iskaranu.com
Clone 777, from 25% whole cluster fermentation bin, Day 8: