Holy sh*t, Man. Yeah, that was pretty gross. It started with hard boiled eggs in a jar with an entire jar of maple syrup and an entire jar of sweet Heinz BBQ sauce. Unfortunately, I kept watching up. I stopped after the bacon lattice, right when he poured a mass of pancake batter into a skillet in which he was heating up pre-made hashbrown patties. Thanks, Mark. Not.
I watched it to the end out of morbid curiosity.
Thank god he forgot the doughnuts
I made it to the meat log stage, never got to whatever happened to the hardboiled eggs after their sugar bath.
What kind of maple syrup fetish does this guy have? Might as well just chug the stuff.
A lot of technique went into that but I do not want to eat it.
For some reason the video won't play for me.
This isn't the most revolting, but it's funny and in the right vein…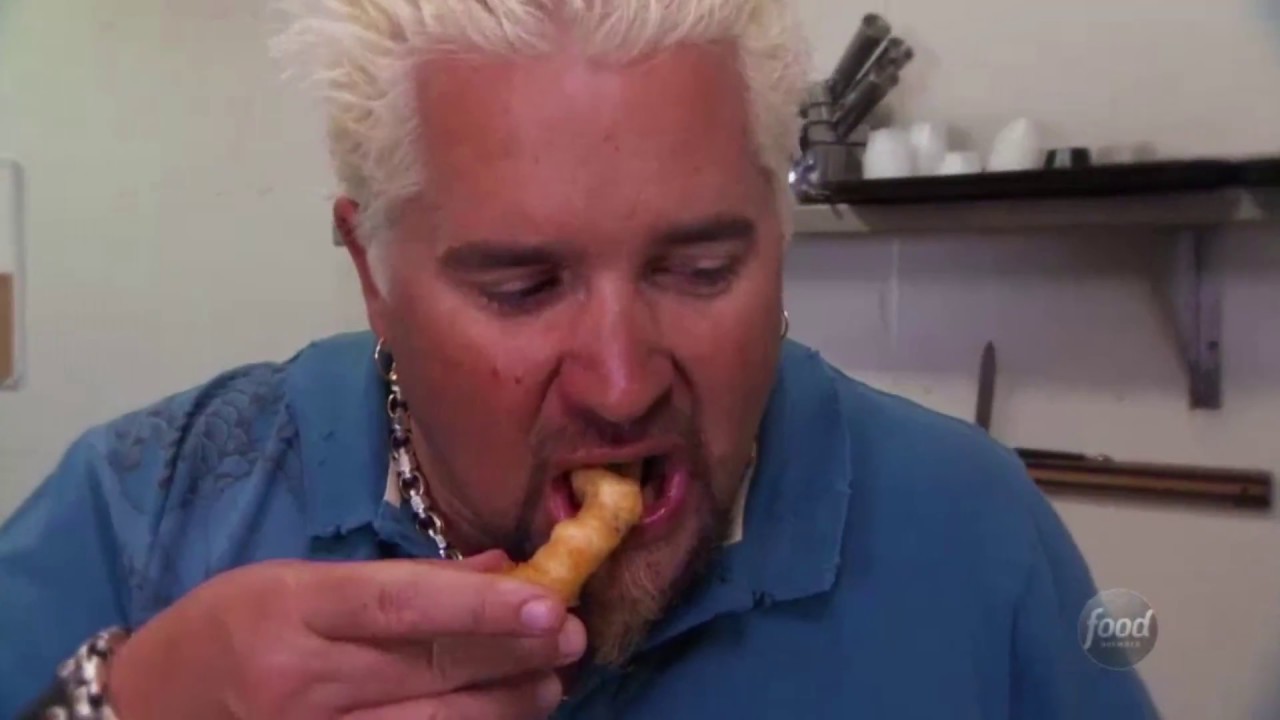 One of my personal mission in this life is to show the world that this kind of gross, over the top shitty foodporn is not limited to yankees but it goes strong in southern Italy as well (yes, the southern Italy where you go to eat fish and eat spaghetti ca pummarol n coppa).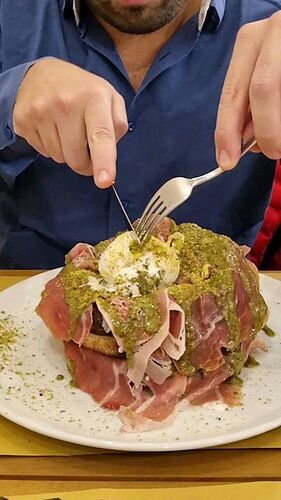 Beyond the fact that it looks disgusting, I question that he grilled the final product. That close the coals the rending fat would have quickly caused a fire, even with the lid on. It wouldn't have cooked evenly either, so he'd have to take off the lid and flip it. And when he did there would be huge flairups.
Clearly none of you have watched nicocado avocado
My intro to this stuff was "Epic Meal Time" on YouTube several years ago. They seemed to set some kind of bar for these kind of over the top extreme food recipes. I think that, mixed with "professional eaters", people who can shovel 20lbs of food into their body in 10-20 minutes are continually upping the ante with more insane (and dangerous) eating challenges, like 10 lbs of 3 million Scoville unit chicken tenders in 7 minutes, etc.
Maybe 10 years ago I watched saw Joey Chestnut eat 33 sausages and buns in person at at an event and it was one of the most disgusting things I've ever seen in person.
And bring a cake

People bring dishes to a dinner, I think without coordinating who brings what.
And some people are only allowed to bring ice and paper products.

We gave "the to go order" person. She arrives uninvited, brings plastic baggies and Tupperware and shoves lbs of food into her purse as she makes her plate of food.
Thanks for the explaining video.
What's the point of it?
Daniele,
In the south we also call them covered dish suppers.
They are done for major events such as family reunions, church gatherings and wakes.
Another variant is the bring a casserole. Whenever someone has a family member give birth, die, go in hospital you name it. There will be a casserole involved. Someone will organize meals etc. for them. Our old neighborhood used to have a no cook night for new parents. Once a week someone would cook dinner and bring it to new parents. Just to give them a night off.
At work you will do them for holidays. Such as the week of Thanksgiving and Christmas, the company will buy Turkey, Ham etc. and the employees will bring a dish. My work tends to coordinate pretty well and there is an actual app for coordinating and once a category is full, you have to bring something in another category.
After a hurricane, we used to have hurricane parties. Everyone makes gumbo/steaks whatever is in your freezer and is thawing. Better to cook than throw out. The everyone in the neighborhood gathers together under lanterns to eat. Now that folks have generators, I don't see as much of this as in the old days.
I hope you understand the video is a humorous jab. These guys do a great job poking fun at ourselves here in the South.

Hi Milton, and thanks for explaing to me!
I've seen something like that in movies, at wakes, that seems reasonable cause it would be hard (and probably not appropriate) too coordinate bringing food when there's a dead person involved.
I'm perplexed about social gatherings where people would have all the time to coordinate and avoid the issues presented in this (humoristic, I know) videos.
Here's not a thing at all but I wouldn't be surprised if somebody decided to import it rom US (they already imported prom few years ago)