Today's cover of the NY Daily News: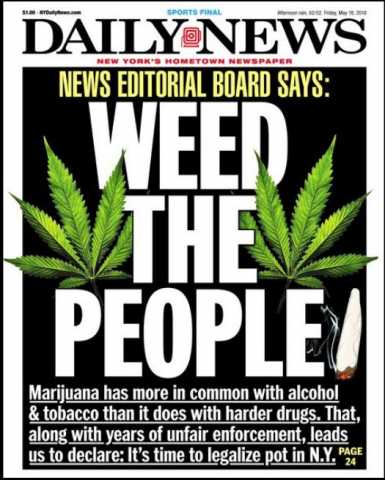 So this raises the question of whether an increase in the number of intoxicating substances that are legal compels, applying the law of supply and demand, a decrease in the price of intoxicating substance in general. If legal intoxicants are more easily available, and therefore the supply curve moves to the right and the demand curve remains constant (Yes, I know the demand curve will also move to the right, but I suspect not nearly as far), does that not mean that price goes down, which adversely affects the value of wine I have in my cellar.
Just something to think about.