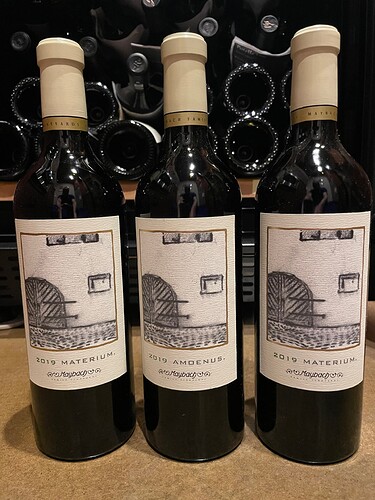 I simply have too many "special occasion" bottles. I need to pare down. These have been cellared since purchased from Maybach. I have a 3 bottle box from a different recent shipment, so I'd like to sell all 3 together if possible.
Wine searcher shows these prices currently at $360 for the Materium and $200 for the Amoenus, so $920 total. How about $775 for the 3. That's 15% off. (actually more than that, if you had to pay tax!)
You supply the shipping label.
Price drop to $750