We were looking for something light for dinner last week and I picked up some wild 16-20 pink shrimp, zucchini, cherry toms, and red onion and made brochettes.
Served 'em with grilled Ramps and bulghur pilaf.
Made a mop for the brochettes of Thai fish sauce, Huy Fong Chili Garlic paste, olive oil, fresh lemon juice, and thin sliced scallions.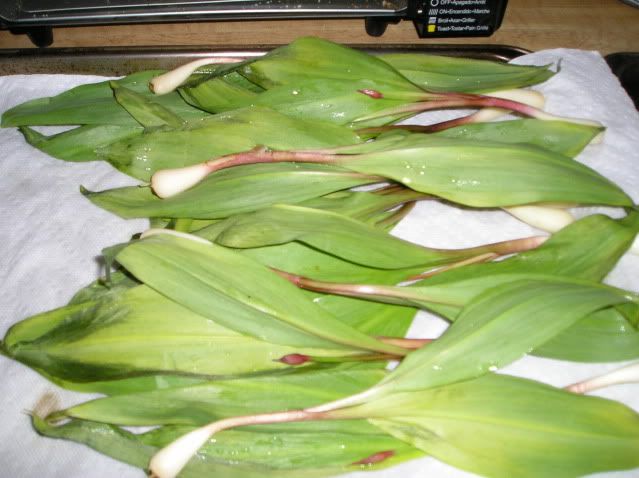 the ramps
raw brochettes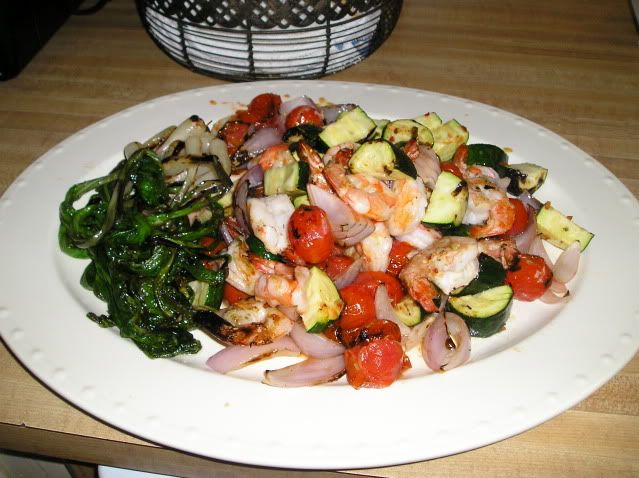 the results
I only used EVO and Murray River Salt on the ramps. In retrospect, I would have liked to cook them a little longer as they were a little stringy and the bulbs were a little tough.
The brochettes were awesome and the bulghur is a staple in my repetoire.