Good news regarding yield

https://www.seattletimes.com/seattle-news/environment/off-washington-states-coast-crabbers-get-early-start-to-season-haul-in-bounty-of-dungeness-crab/
https://www.klcc.org/2022-01-05/2021-22-dungeness-crab-season-already-blowing-past-last-years-harvest
Nice to see good news.
Sometimes, the future looks good: sustainable food sources, better water quality…I still have hope.
Thanks for posting that!
Flawed article, they don't recommend Cioppino!
I agree with them up to the point where they tear the legs off the body. Let the diner do that. That way none if the body meat is lost.
I hear you. Terrible to read about Alaska, and CA seems to be delayed this year, so it's nice to hear other areas are having a better time at it.
I grew up in CA and love Dungeness (my wife is from Maryland… we don't agree as a family on what real crab is supposed to be). Anyway, does anyone know of a place that will ship Dungeness to NYC at a reasonable price?
Has anyone had the fresh dungeness from 99 ranch markets?They look a little crowded and old in the tank.
99 Ranch tends to have excellent quality!
We have never had a bad experience.
My favorite over lobster and most shellfish and some finfish. I steam them, go to town on the crab back, then rinse the body & tear out the lungs so it's all meat and shell, then sit somewhere outside (beach or marina) with a cold beer. A couple of our local fisherman sell them for $20 a pop live.
If you're allowed to touch them in the tank, give their hind leg a pull. If they get pissed and move quickly, they're just fine. Stacking/crowding them is fairly common.
I was at the 99 in Alhambra the other day and some of them were fighting.
The ones I've gotten at Asian markets have been good. If, while being pulled out of the tank, you don't like the seafood, you can ask for another. I usually try to point out fiesty ones for them to pluck out.
Alas in this part of Ohio…



From this AM fish market. Average size about 2lbs.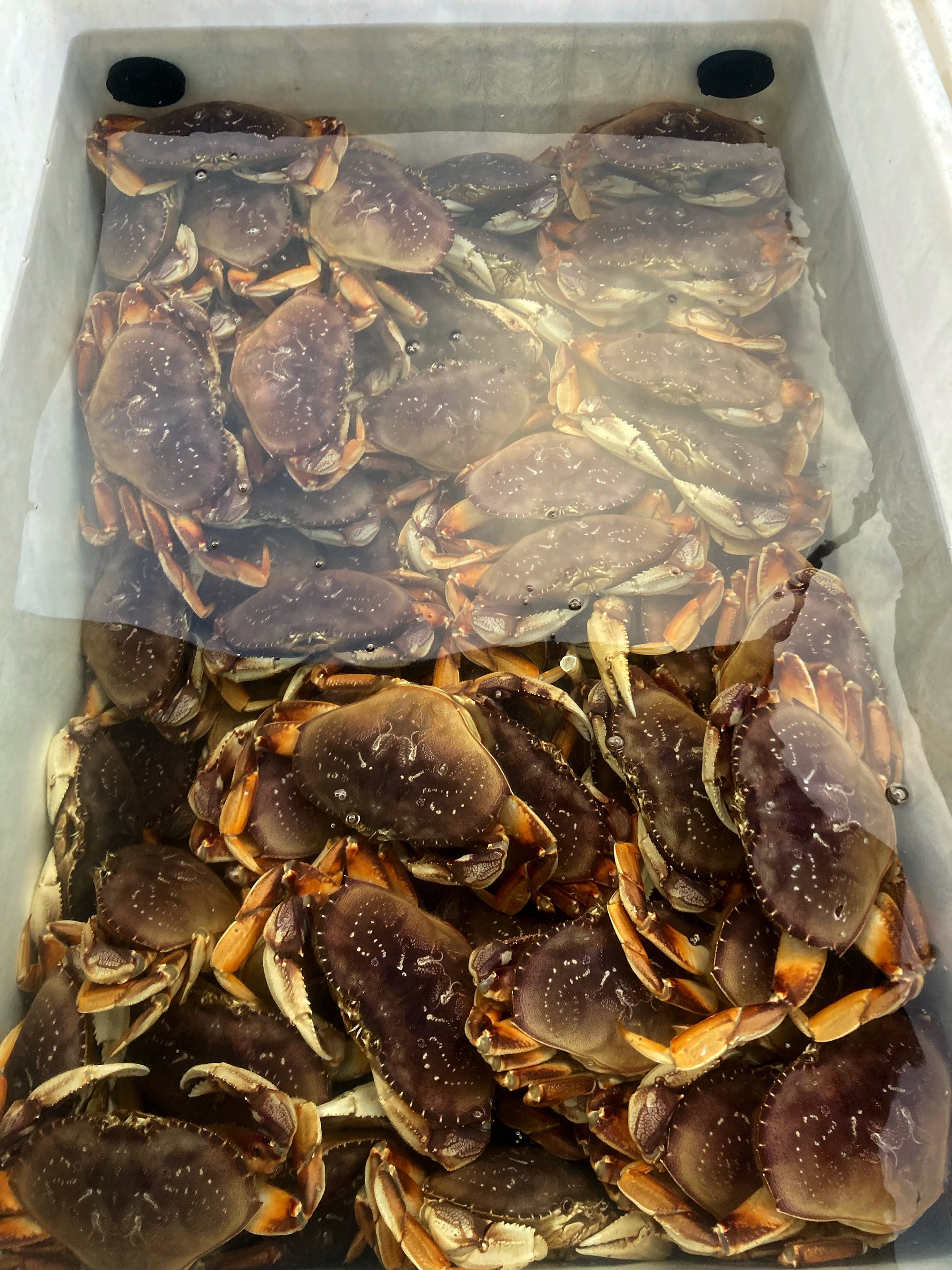 Spent a good 5 work-related years in San Francisco area and you guys don't know how jelly all these talks of the crab makes me. For my taste, it's the quintessential crab, not even the vaulted king crab is as tasty.
Here in NYC, at least where I go, we get the pre-frozen broken-up-in-pieces versions.


Like a 2nd hand crab.
Best crab is Sri Lanka mud crabs.
But Dungeness is the best in the Western Hemisphere
Dungeness Crab Benedict #livingwell