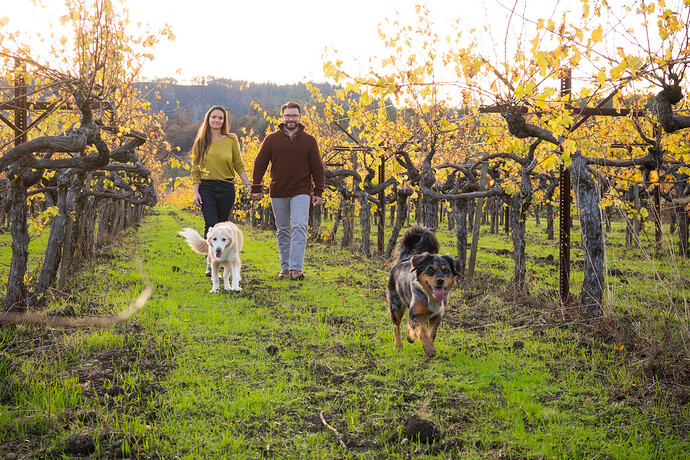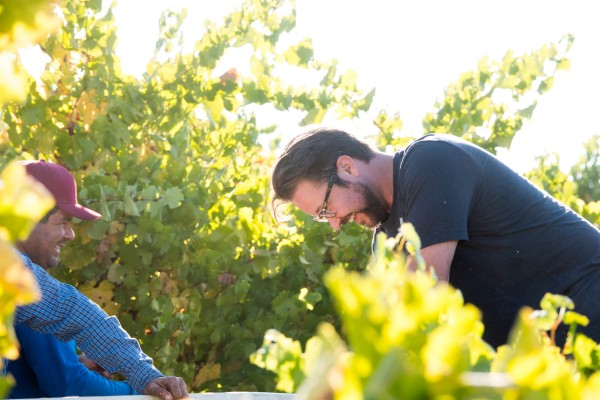 ****Hello and Happy Berserker Day 13!
My name is Bobby Moy and I am the owner and winemaker for Brevity. We are a small winery located in the Napa Valley that shares space with our other labels CHIRON and Black Powder (both labels are represented here today as well ( CHIRON Offer ) and ( Black Powder Offer ). Our mission is to create approachable and balanced Burgundian wines from the best sites in California. Brevity is currently in its second vintage and has enjoyed success from the start. The first vintage, all three wines, received 91 points and "Editors Choice" from Matt Kettman of Wine Enthusiast.
Brevity aims to be a stunner for the price point. I am a Napa native and have worked up and down the West Coast making wine with Joel Aiken, Frederic Delivert, Thomas Rivers Brown, and Corey Beck. From these relationships, I have been fortunate to have access to some of the best vineyard sources in California. Brevity is a testament to these efforts. Brevity came about as an alternative to the overly decadent and full-bodied wines that are featured in Napa and I wanted to be able to offer wines that can be enjoyed on their own or can pair well with lighter fare. I fell in love with Pinot Noir as I studied and worked in Oregon. I travel up and down the west coast several dozen times during harvest, making sure everything is perfect in the harvest. The results are integrated and balanced expressions of Chardonnay and Pinot Noir. Please let us know what you think of these wines when you pop a bottle and share with friends.


****Welcome Berserkers to BD13 and Brevity's offerings!

UP TO 40% OFF - When you consider ALL OFFERS INCLUDE SHIPPING (CONUS)


Brevity Russian River – Four Pack Regularly $148 + shipping of $40…offered today at $99 with shipping included!
2 x 2020 Pinot Noir from Russian River (regularly $42 SRP) 225 cases made
2 x 2020 Chardonnay from Russian River (regularly $32 SRP) 175 cases made
Click Here to Order $99 Today Only
Brevity "Burgundian" – Six Pack Regularly $265 + shipping of $40…offered today
at $135 with shipping included!
2 x 2018 Pinot Noir from Mission Ranch Vineyard (regularly $38 SRP) 600 cases made
2 x 2020 Pinot Noir from Russian River (regularly $42 SRP) 225 cases made
2 x 2020 Chardonnay from Russian River (regularly $32 SRP) 175 cases made
Click Here to Order $135 Today Only
We have a lot of trouble shipping to the following states: AL, AR, DE, KY, MS, OK, RI, UT … if
you live in one of these states and want our wine please DM me
Orders will be processed within the next week and shipped by our fulfillment center when we
deem the weather appropriate. You will be notified upon shipment. PLEASE use a BUSINESS
address if at all possible.
I can't thank Todd and the rest of the Cru enough for creating a rich community of wine
lovers that has thrived for the last 12 years!
Holler at me if you have any issues with ordering or just want to talk about
mezcal: bobby@chiron.wine c:805.215.8283