Michael Sterling here, owner and winemaker at Franny Beck Wines. Todd has been gracious enough to, once again, give me the opportunity to share our story with you. Many of you have come to visit our new tasting room or visit with me in the barrel room. Many more have had us visit in their home where we were able to share some bottles and amazing meals. For everyone else, I hope this little snippet is inspiring enough that you explore some of our Berserker Day packages.
As native Virginians, our first trip to Oregon was in the middle of harvest 2008. My wife Al had just started medical school and we were starting to dip our toes into wine from the Willamette Valley. On a visit to Penner Ash, they let me get up on a fermenter and do punch downs. Well, that was it. It was over. I knew right then and there that I wanted to be a winemaker and we were going to make Pinot in the Willamette Valley. In fact, I have a picture of the exact moment I decided to become a winemaker. How great is that, really?! If you look at the picture below, you might be able to make out that exact thought on my face!

I got my start in California at Kosta Browne and then cut my teeth working through cellars on the East Coast while Al was in medical school and finishing a general surgery residency. In 2014 we couldn't wait any longer and made the leap. We purchased four tons of high quality, beautiful, perfect Pinot Noir and were finally able to put all the planning, philosophizing and dreaming into practice. Head first, eyes wide open!
It really is refreshing to be able to take all the ideas in your head and put them into practice. Well, refreshing and pretty scary. But, hell, you only get one go at this thing so why not go at it the way you believe it should be! Thus far, I'm pretty pleased with the results.
So, a note on our style: The byline on all our winery literature is "vintage specific, vineyard centered, elegant & honest." These are all things we believe and focus on in our winemaking. I believe that vintage matters, especially in Oregon. It's what makes Oregon special and unique. While the most recent vintages have seemed very similar, the small distinctions have pushed each vintage into its own complex network of variables. It always makes me sad to hear people write off vintages as simply hot or wet or cold. Those that pass on an entire vintage from the Willamette Valley because of blanket reports are really missing out on some special wines!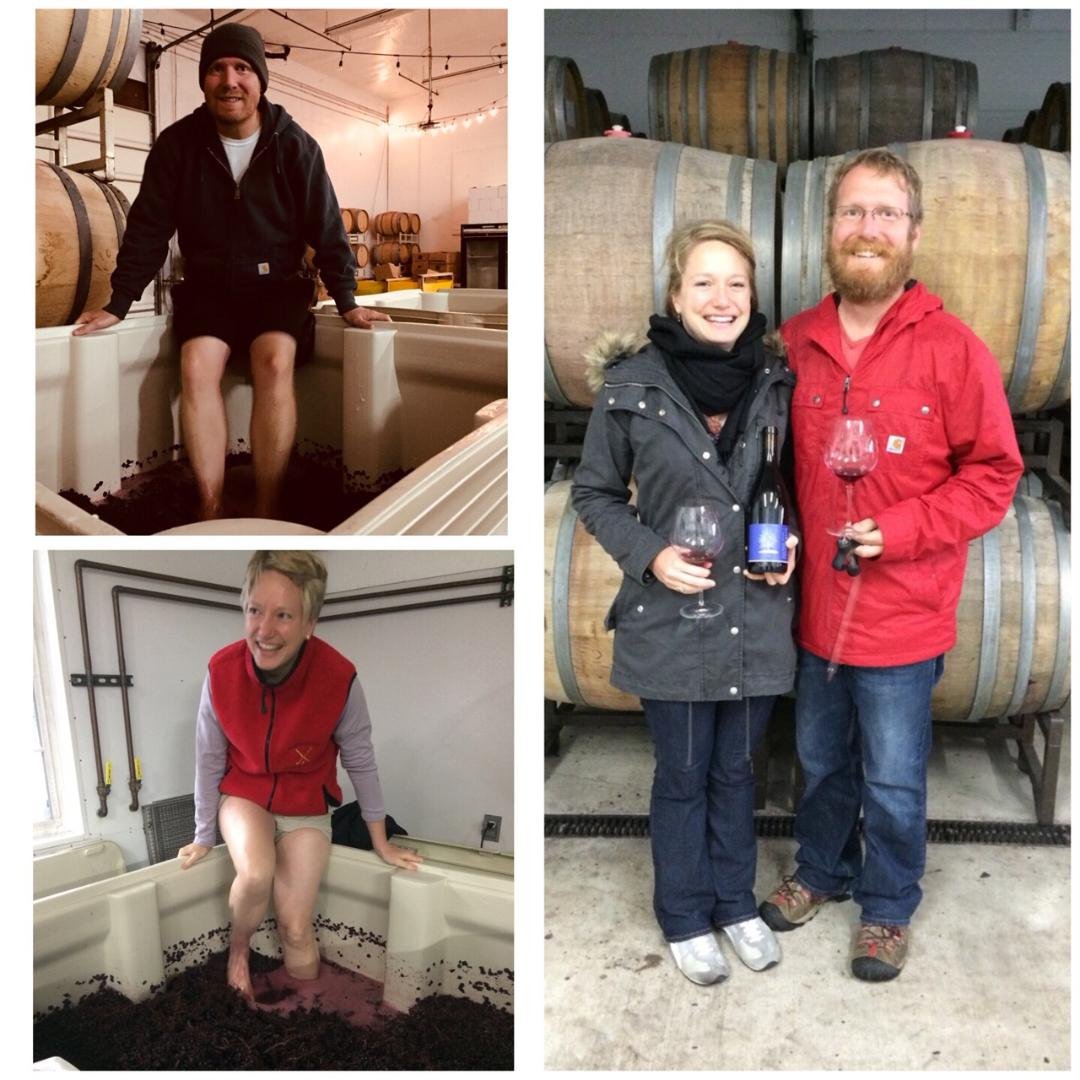 We are vineyard centered in that we try to source fruit that's been grown the right way, with the lowest amount of impact as possible. We work with vineyards throughout the valley: Armstrong in the Ribbon Ridge; Bieze, Prophet and La Chenaie in the Eola-Amity Hills; and Johan Vineyard in the new Van Duzer Corridor AVA. Each of these sites and growers are committed to sustainable, organic, and conscientious farming. While I'm no farmer, I've found the low impact focus in these vineyards allows the place shine without the haze of external unnecessary practices.
Finally, we want to produce wines that are both elegant and honest, mainly because those are the types of wines we love to drink. So, it stands to reason that we'd try to emulate that in our own wines. We try our best to be minimalists in our winemaking. While I'm not dogmatic about it, I know that less is more, especially when working with Pinot. I'm no rocket scientist, so simply put, I'm just not smart enough to use all the stuff out there!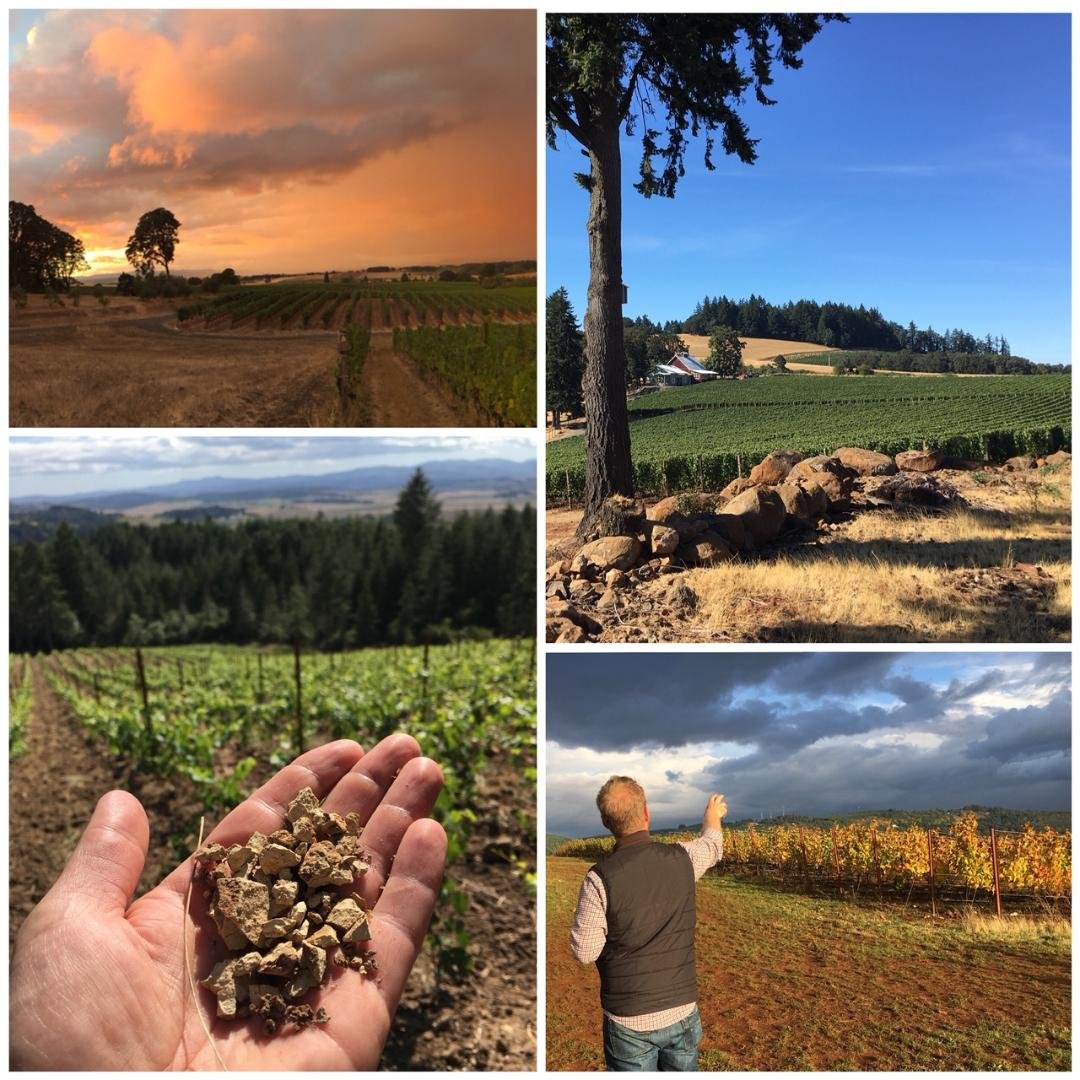 Early in my career I worked under a winemaker who taught me what it was to make "pretty" wines. That idea really stuck in my head and I've not been able to shake it ever since, thank goodness. So, if people drink my wines and find them to be pretty, I've accomplished my goal!
We've received some very flattering press on our wines which you can find here: https://www.frannybeck.com/reviews. I'm also including a link to our main Cellartracker page where you can find consumer reviews for our wines: https://www.cellartracker.com/producer.asp?iProducer=141434.
What I love most is that, whether professional or laymen, the tasting notes for our wines reflect the elegance, restraint and balance that I absolutely strive for in my wines. It pleases me to no end that others, almost across the board, find these qualities in the wine! A growing number of Berserkers have had our wines, hopefully some will chime in with their thoughts. I'd love to answer any questions you all have. I'm an open book for the most part and happy to share more details about who we are and what we do, just ask!
For Berserker Day X we'll be offering very similar deals in scope to previous Berserker Days, but with much deeper discounts! You can expect to see packs both small and large but, to be certain, everything will be an unbelievable deal! The goal with this year is to offer those that are new to Franny Beck a really nice snapshot into who we are while giving our most ardent fans a chance to restock their cellars with some fantastic Franny Beck deals. Cheers!
-Michael
https://www.frannybeck.com/
Tasting Room
108 5th St.
Amity, OR 97101