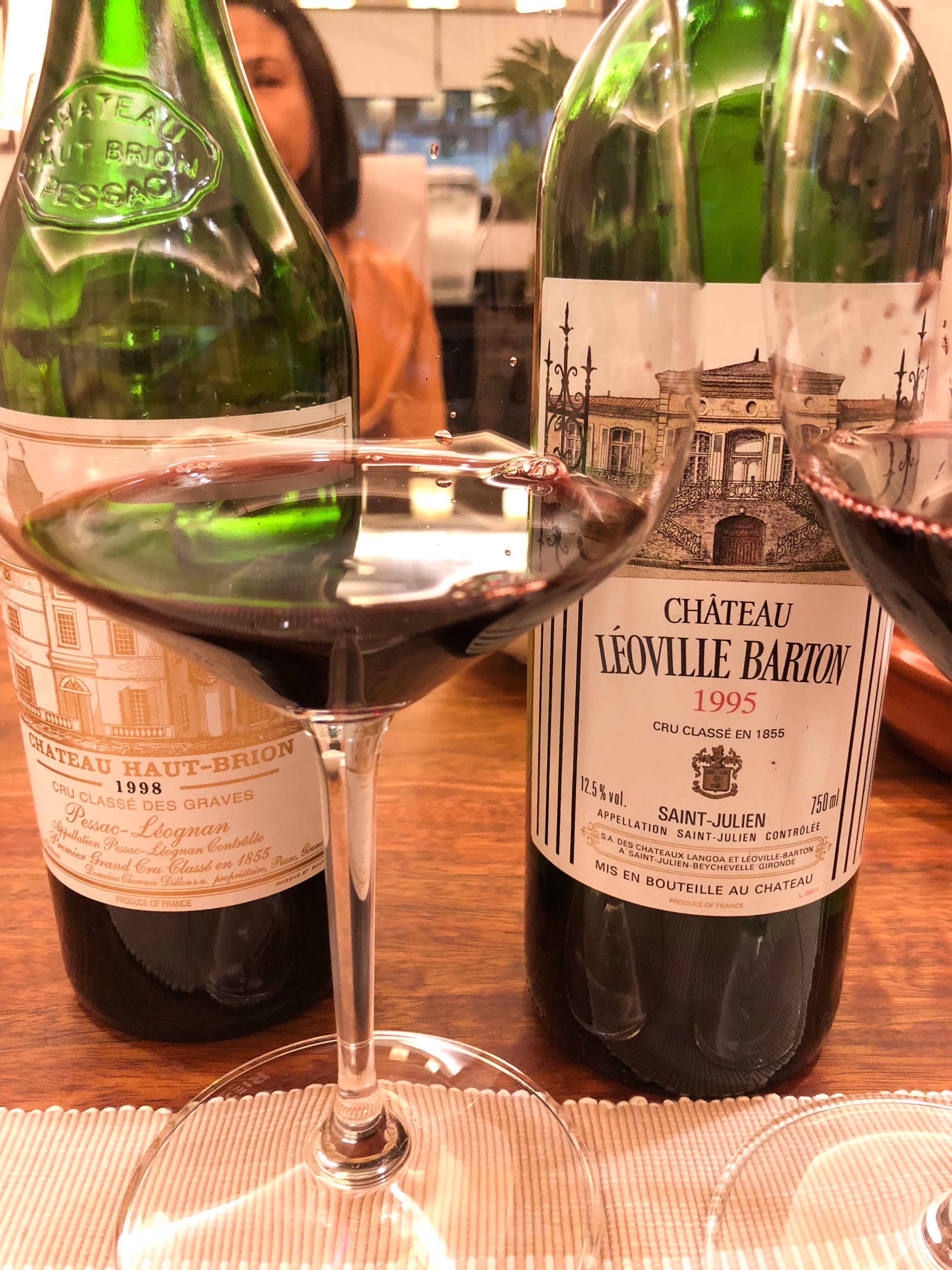 After dinner, Friday the 1st November 2019. A close family friend/neighbor invited me over to his house to help drink a couple of bottles. He grew up in the US; and, until a few months ago, would buy/drink only Napa reds. He has recently "discovered" the charms of Bdx; and has been exploring the same quite intensely.
1998 Haut Brion - Haven't had this in a while. Deep, creamy, rich, creamy, earthy/loamy (hint of dark chocolate amongst the ripe, dark fruit, cedar, vanilla, slight anise) in both nose & on the palate. Rich mouthfeel; notable length. Good structure. Acid is lowish side for me; but balance/harmony is there. Enjoyable now; but can certainly last/improve for/over many years to come. Definitely no rush.
1995 Léoville Barton - I've always considered Léoville Barton as one of the reliably old-school/classic Bdx producers; and their '95 merely bolsters that. Clean cedary lines, notable focus/definition/poise. Healthy acidity. A few notches over medium-body. Lovely stuff. More my style of Bdx. I'll buy some of this for some nice lamb/duck meals.