We recently attended a dinner hosted by friends hosted at the new and vastly improved Montecito Club, formerly known as the Montecito Country Club. It was a splendid experience. Seven of us dined in the main dining room and a few of us guests brought wines for our table. We ate, drank and communed well. Here's the wines:
2000 LANSON NOBLE CUVEE BRUT- this showed marvellously giving generous amounts of honeyed, ginger, spice and vanilla laden lemon zest, orange rind, white peach and pear notes; it was full bodied, very rich and creamy and finished on an upbeat with a strong surge of the spicy character.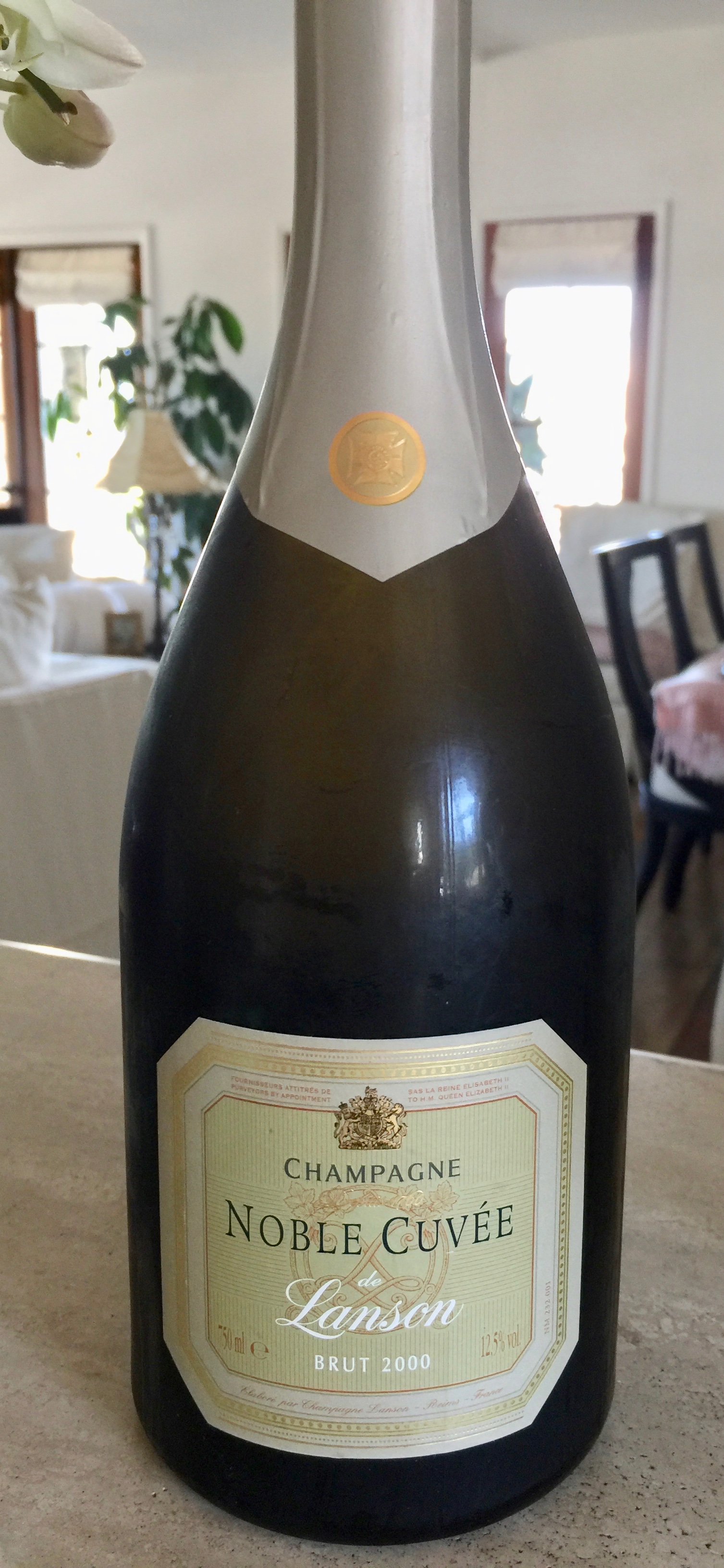 2008 DRAPPIER GRANDE SENDREE BRUT- we drank the 2 champagnes side by side and this contrasted to the Lanson in 2 major ways; it was more elegant being lighter in weight and density and had considerable more of a spicy flavor profile with a huge dollop of allspice and underlying accents from ginger and surprisingly, white pepper, complimenting the apple and citrus fruit.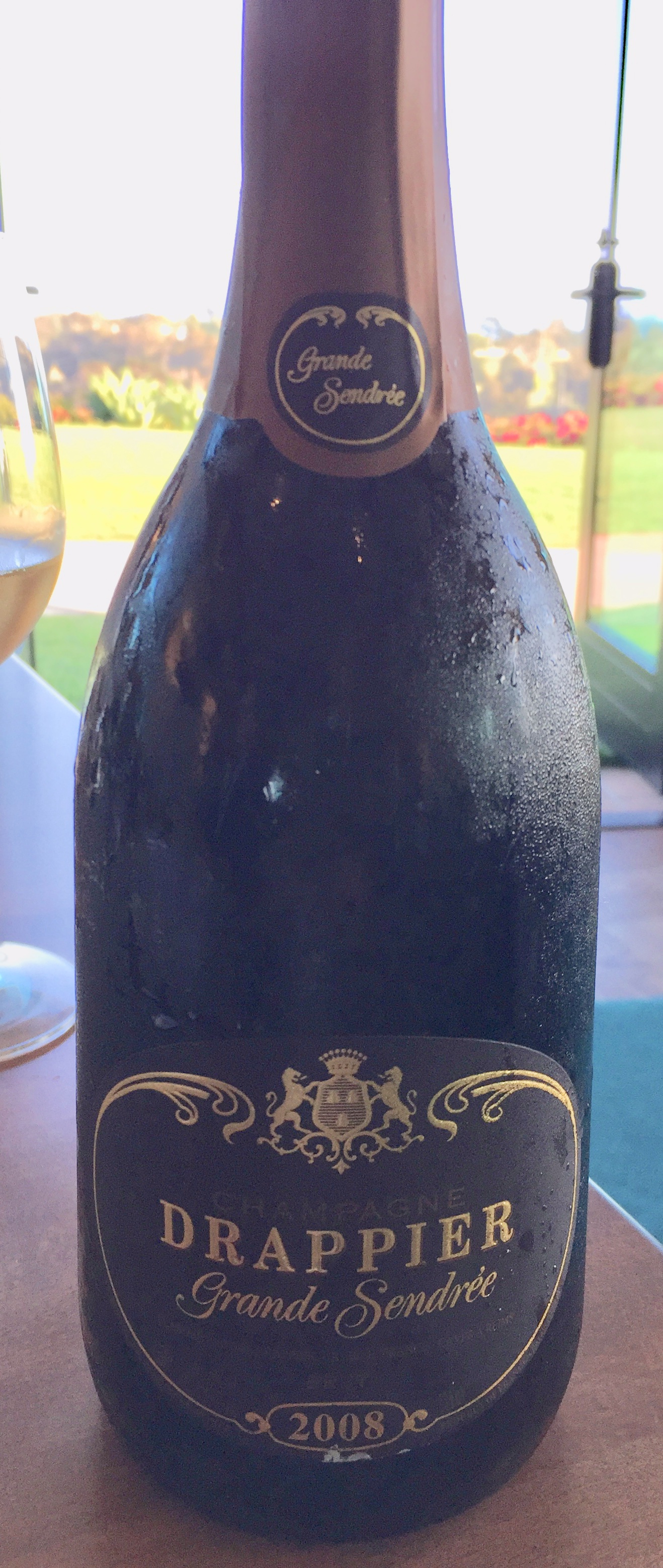 2014 DOMAINE de la TOUR du BON ROSE BANDOL- typical blend is about 50% Mourvedre, 25% Grenache, 10% Cinsault, 8% Clairette, 7% Carignan; vinified in stainless and no ML; in a blind tasting, I`d call this a Sauvignon Blanc with its grassy, herbaceous and mineral laden notes, but seeing its light red color, I searched for and found a touch of dried cherry; it finished very dry and in all fairness, it had sat on our table for a while losing its chill after being gifted by good friends who sat at a table nearby.

2014 ALAIN PARET les ceps du NEBADON CONDRIEU- this also came from our friends sitting nearby and arrived a bit warm; it had lots of texture delivering rich notes of butterscotch, fennel and toasty pear and apple fruit all the way to the back end where it hung out for a welcomed length of time; many remarked and I agreed that it started off with a burst of energy, simmered down and almost disappeared and then re-appeared with vim and vigor. I liked the beginning and end.

2015 MOREY-COFFINET les HOUILLIERES CHASSAGNE-MONTRACHET- this was drinking really fabulous with bright acidity, and loads of spicy citrus flavors with lemon most prevalent enhanced by an underlying base of minerality; it had good tactile feel and finished on a crescendo with all coming together past mid palate.

1997 TORTOCHOT CHARMES-CHAMBERTIN GRAND CRU- from this rather obscure producer we get 2 wines in succession; this bottle was corky, old and tired; the medium red purple color had a degree of bricking and the tertiary fruit profile consisted of dried cherry/ berry.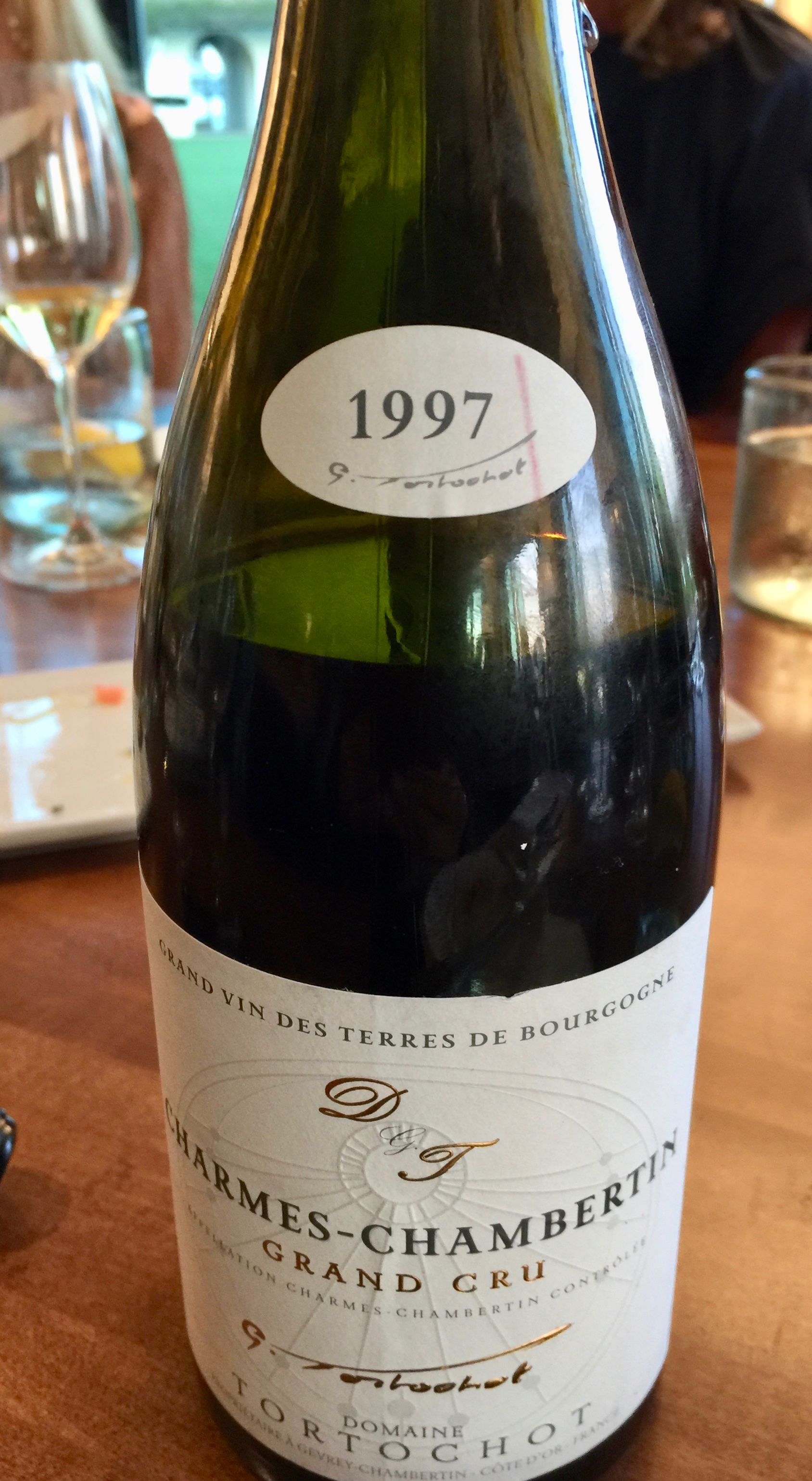 2000 TORTOCHOT CHARMES-CHAMBERTIN GRAND CRU- this was much more viable and the first hint came from the red purple color and then from the aromatics which gave off ripe, dark fruit notes with an accent of smoke; on the palate, it moved into spicy dark chocolate wild cherry and black currant fruit; it had a medium plus body and decent finish.
From their website: "Domaine Tortochot dates back to the end of the 19th century when Paul Tortochot purchased some vineyard land in Gevrey-Chambertin and began to sell his tiny production on the Place des Marronniers. His son Felix expanded the family holdings when he married Louise Liebault of Morey and the couple joined their vineyards. The tradition continued with Gabriel Tortochot and currently resides with his daughter Chantal who took over for her retired father in 1996.
All vinification at the Domaine involves a blend of traditional and modern techniques. The Pinot Noir is 100% destemmed and a pre-fermentation cold soak is performed. Pump-overs are utilized to greater degrees depending on the characteristics of the plots. All plots are vinified separately and modern temperature control ensures a slow and delicate fermentation. All the Grand Crus are aged for 18 months in 100% new oak from Berthomieu, Rousseau and Francois. The 1er Crus see about 50% new oak and the Village level wines only 20%."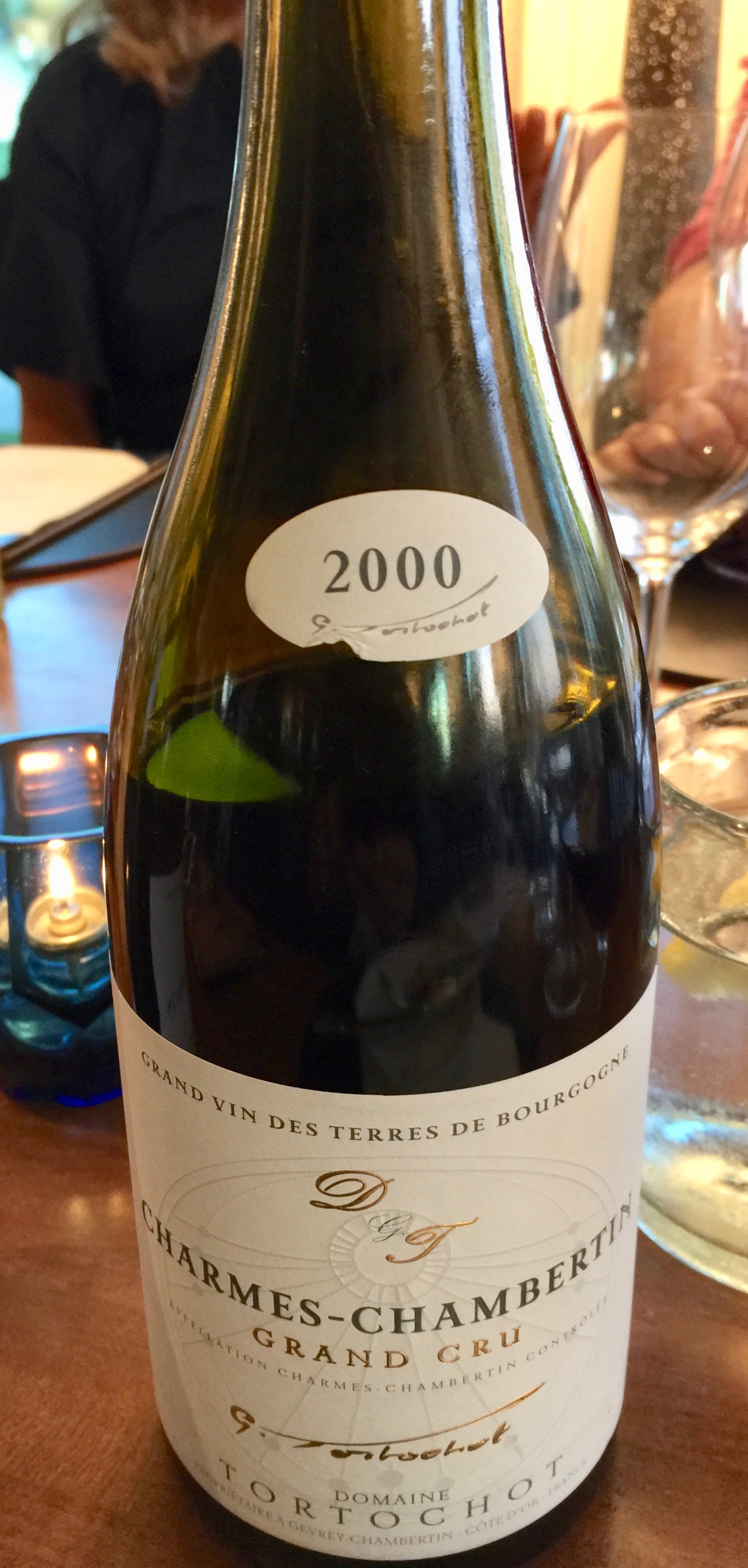 1993 JADOT BEAUNE-BOUCHEROTTE DOMAINE des HERITIERS LOUIS JADOT 1er Cru- this was up and ready to please and please it did with mouth-watering aromas of mature red and dark fruit; the taste profile consisted of very ripe red cherry/ berry; it was full bodied, had nice complexity and a long, very satisfying finish; loved by all at both tables.

1985 RIDGE MONTE-BELLO CABERNET SAUVIGNON SANTA CRUZ MOUNTAINS- decanted at the table; 93% Cabernet Sauvignon, 7% Merlot; 13.1% abv; a friend texted me a list of possible brings for this dinner and among 5 wines, 2 bottles of quality new world Pinots and a couple of Ports, this was hands down my 1st choice and thankfully he bought it because it shined ever so brightly, in fact, it was our WOTN; it was still youthful with a vibrant dark purple color, a serious nose of leather infused dark fruit which on the palate translated into black currant, black cherry, plum and blueberry with underlying earthy tones; it had amazing structure, depth and complexity and has all of the stuffing to keep on doing this for many years.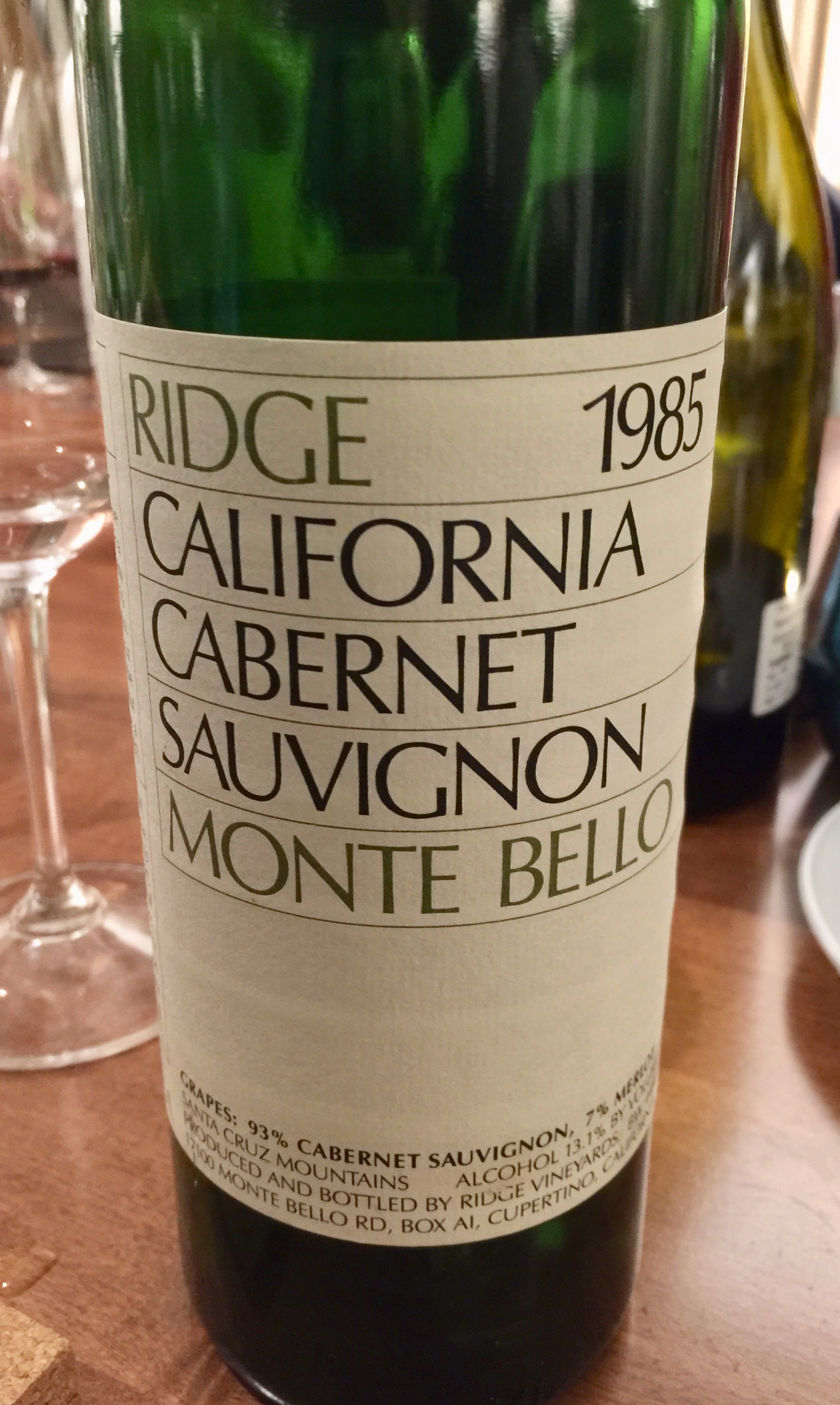 1994 WARRE VINTAGE PORT- 750 ml; after the last read, guess where this came from? A little sip was all I needed to discover this is fully loaded and a candidate for super great things upon maturity in about 30+ years; sweet peppery and liquorice flavored black currant and blackberry dominated the taste profile throughout with a touch of dark chocolate coming in late.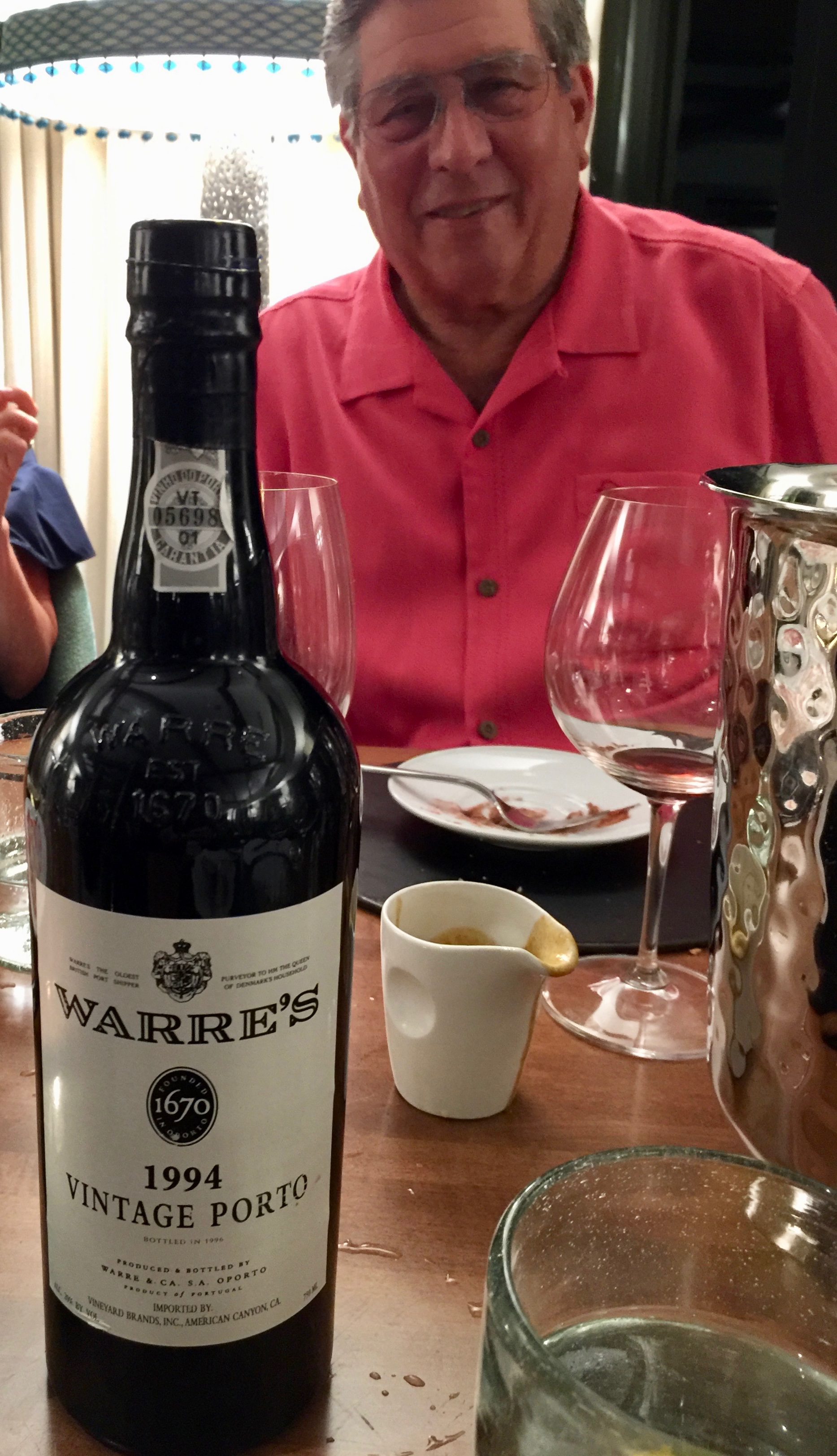 This was such a good night with good friends at the CLUB on a stellar evening with ocean and channel islands views beyond the newly renovated and pristine lush and green golf course highlighted by a glowing sunset. Life is truly good.
Cheers,
Blake