GET 25% OFF WINE TRAVEL BAGS
To redeem the offer use coupon code:
safewinetravel
Visit https://www.winetravelbag.com/
Delivery across USA and Canada
About Wine Travel Bag
Wine Travel Bag is an
affordable, lightweight and reusable
carry bag designed to protect both your wine and your luggage when in transit, whether it be in plane car, train, boat or in your suitcase/luggage.
This practical item features c
ustom-designed ultra absorbent material
inside the bag to safeguard your precious bottle. The material acts as an instant sponge in the unfortunate occasion a bottle breaks, while a unique leak-proof seal safely contains liquid.
The leak-proof seal not only contains one, but
two custom-designed zip locks
of the highest grade available on the market and can be carried anywhere and be used time and time again to enjoy one's bottle of choice at their end destination.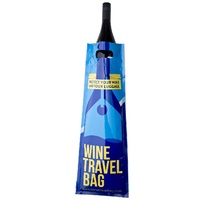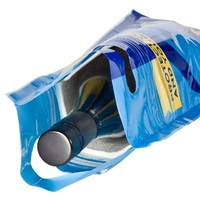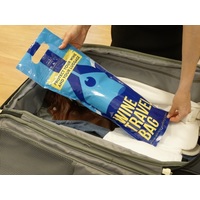 [youtube]
[/youtube]