THESE ARE SERIOUSLY TASTY WINES - AND OVER 50% OFF !! - SAVE $5 ON SHIPPING IF YOU BUY BOTH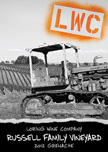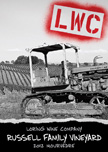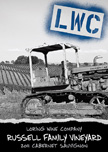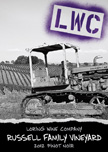 OFFER 1 - LORING BULLDOZER QUARTET - $79 (plus tax and shipping) - (NORMALLY $170)
1 - 750ml LWC 2012 Russell Family Vineyard Grenache
1 - 750ml LWC 2012 Russell Family Vineyard Mourvèdre
1 - 750ml LWC 2012 Russell Family Vineyard Cabernet Sauvignon
1 - 750ml LWC 2013 Russell Family Vineyard Pinot Noir
If it has a bulldozer on the label, you know it has to be good!


OFFER 2 - LORING DIVERGENCE / CONVERGENCE DUO - $79 (plus tax and shipping) - (NORMALLY $170)
1 - 750ml LWC 2009 Divergence (Cabernet Sauvignon / Mourvèdre)
1 - 750ml LWC 2010 Convergence (Grenache / Mourvèdre)
LIMIT : ONE OF EACH OFFER PER PERSON
Also, due to this very special pricing and limited availability, this offer expires January 28th!
HOW TO ORDER
Please send an email to
Kimberly@LoringWineCompany.com
with the title BERSERKER DAY OFFER.
Please include:
Which Offer (1, 2, or BOTH)
Name
Billing Address
Shipping Address (where someone 21 or older can sign for the wine)
Phone Number
Email (if different from the one you send this email from)
Date of Birth (Sorry, some states require it)
Credit Card Number
Exp Date
Code on Back
Shipping Charges : $5.00 plus the following:
CA : $1.25 per bottle
AZ, NV : $1.50 per bottle
CO, ID, MT, NM, OR, WA, WY : $1.75 per bottle
AR, IA, KS, LA, MN, MO, ND, NE, OK, SD, TX : $2.00 per bottle
AK, HI : $4.50 per bottle
All Others : $2.25 per bottle
If you're not comfortable emailing your CC info in a single email, you can break your credit card info into two separate emails. Or you can call the winery at (805) 736-0053, or FAX it to us at (805) 735-7416 (secure fax machine in our office).
PLEASE SEND AN EMAIL NO MATTER HOW YOU GET US THE CC INFO