2010 Cowan Cellars Pinot Noir
- USA, California, Sonoma County, Sonoma Coast (2/12/2020)
Kicking ass and taking names. We had wagyu-buffalo burgers with truffles and the earthiness of this went well with the truffles. Savory and more dark fruit than red fruit. Loved the nose but hard to describe. I think of roots in a dry gravel streambed. Glen liked it quite a bit. He thought he detected green stems but I didn't find that. Jim Cowan said this wine needed eight to 10 years in a cellar to come around. It's drinking well now.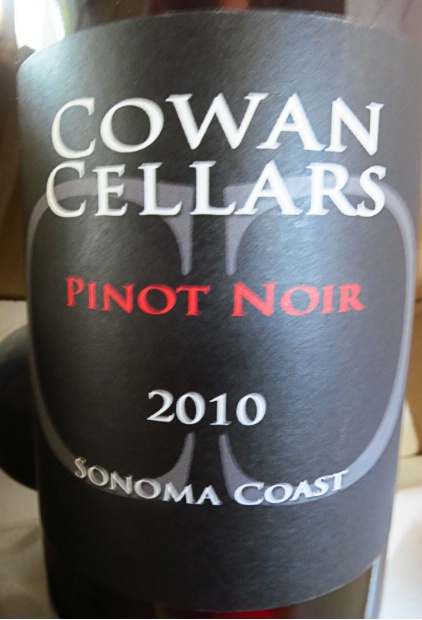 1995 Bussia Soprana Barolo Mosconi
- Italy, Piedmont, Langhe, Barolo (2/9/2020)
Needed to be decanted a second time and have the sediment collected in the neck filtered out. Some tar on the nose but the roses never showed up for me. This reminds of the description of Barolo being like a ballerina's legs: Feminine but powerful. Good attack and mid palate but just average finish.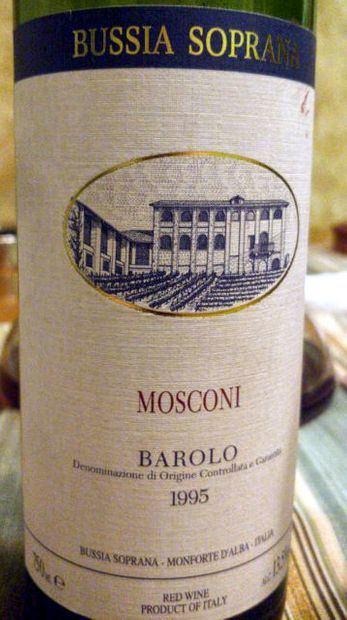 2009 Ayres Vineyard Pinot Noir Lewis Rogers Lane Ribbon Ridge
- USA, Oregon, Willamette Valley, Ribbon Ridge (2/9/2020)
Still going strong. It continued to develop over the 2.5 hours I had it open. But it was a disappointment. It tasted much better at the winery. It didn't even taste like an Oregon pinot for the first two hours. Eventually, it tasted like Oregon but not the Ribbon Ridge flavors I remember from the winery. Just bright red fruit and no earthy notes. I left it at Glen's house and he said it didn't improve the next day. The ripeness didn't show that much when I tasted it at the winery but that was pretty much all I tasted. I would still buy Ayres again.