For those with a short attention span: it does work, just not in one application. For those who like pictures and some substance, read on!
Our red wine
decanter
was starting to get some purplish burgundy film and splotches on it in that would NOT come off using a glass / bottle brush. They're a little hard to see at first:
So during my round of errands today, I made sure to snag some store brand denture cleaner. Hey, I couldn't let a 15% off coupon go to waste!
Here's the fizzy goodness in action from two tablets. You can see the stains at the bottom much better in this picture: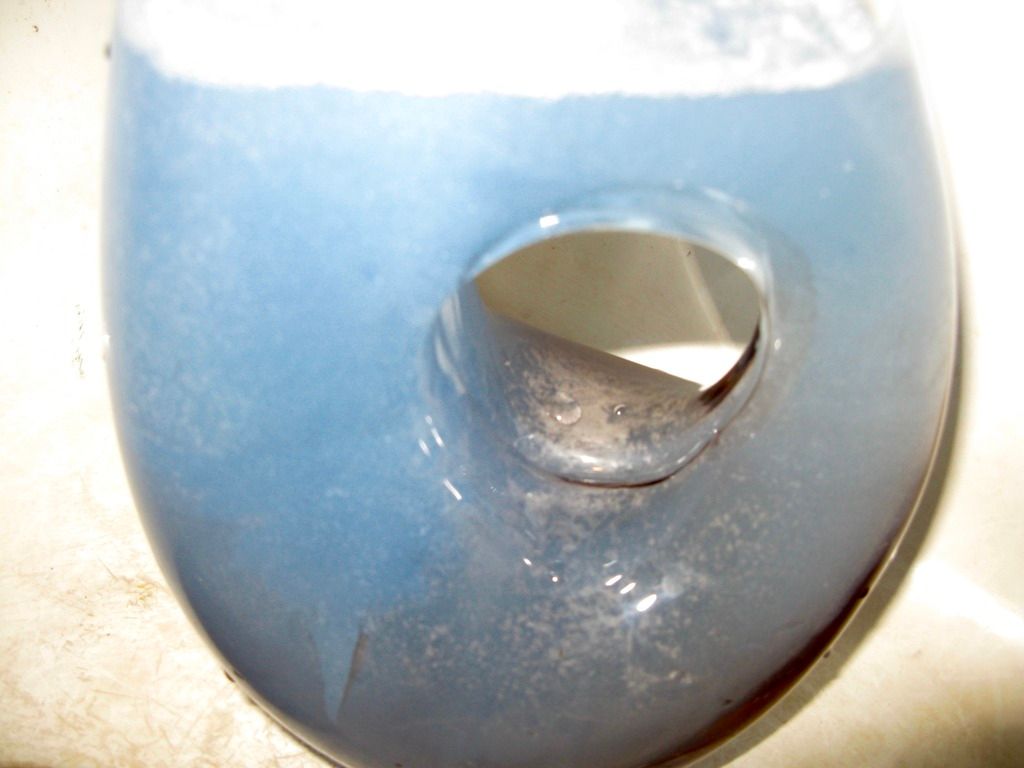 After it stopped fizzing (15 minutes according to the box) I ran a soft bristled bottle brush inside and thoroughly rinsed it out. I repeated the process 3 times. The stuff did a really good job considering I hadn't cleaned this
decanter
in over 2 years. I think I need a skinnier and longer brush to get down the thin side, but all in all it works pretty damn good. Might do one more round after buying that thinner brush.
One tip: do NOT get the flavored / scented version. While you may want your dentures and breath to be minty fresh, I don't think you want to add anything to your wine.